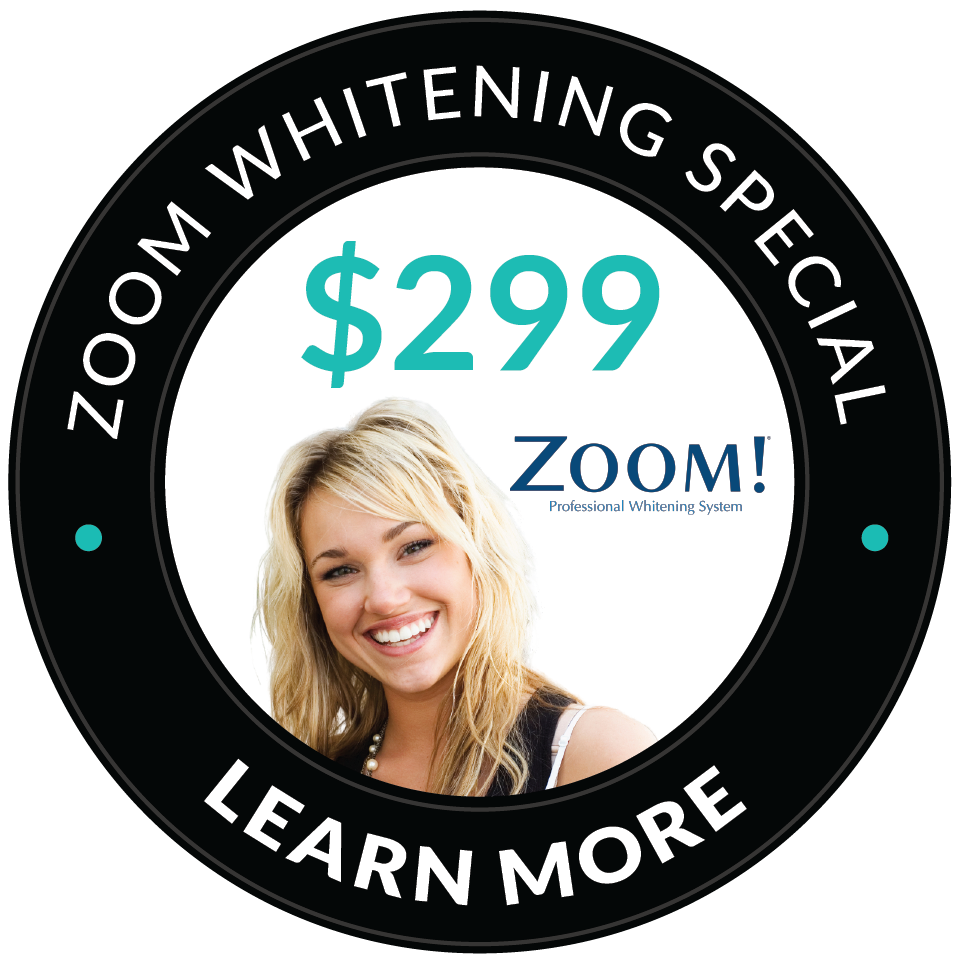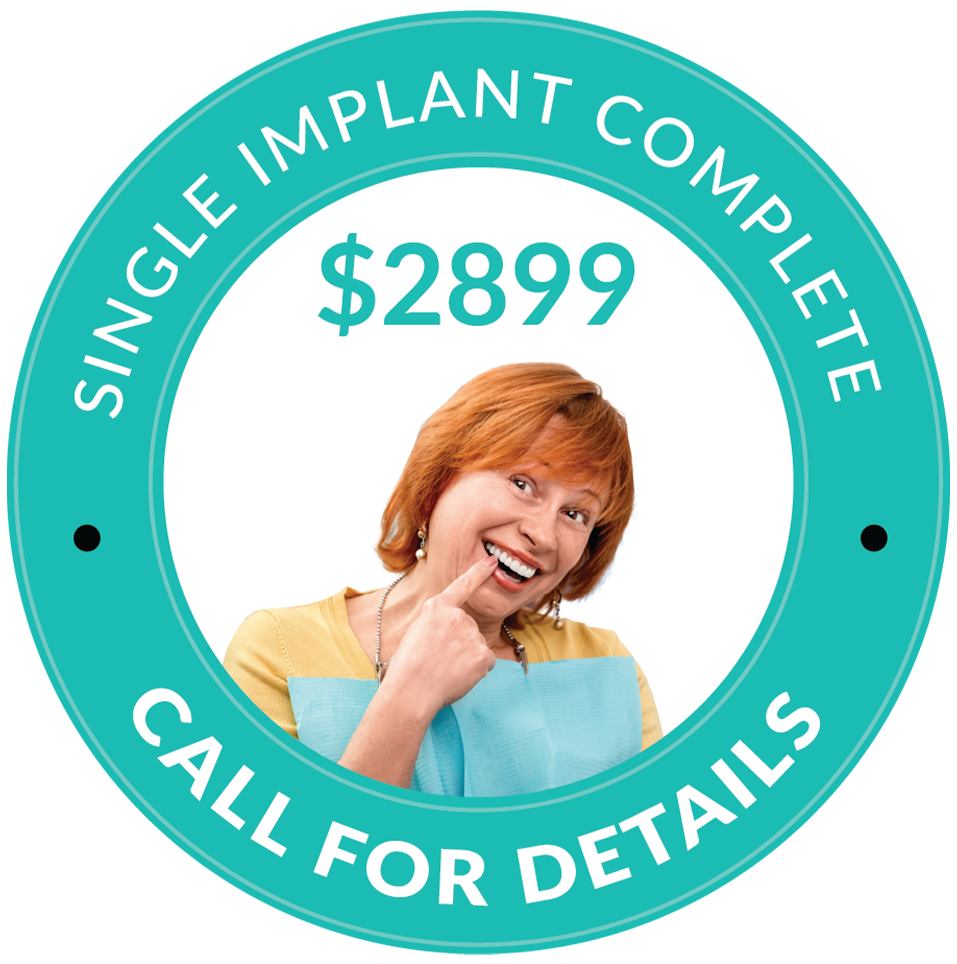 Patient Reviews Real
Patients.
Real Smiles. More Patient Reviews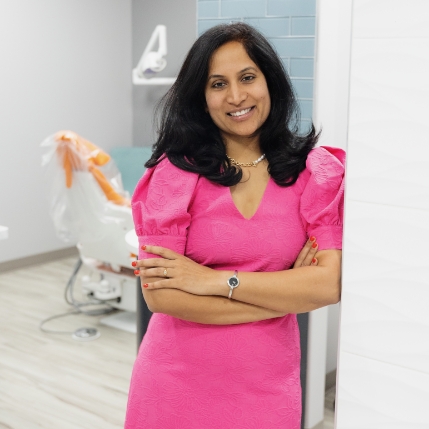 Meet the Dentist
Dr. Swathi Atluri— All About Dental Patient Care
Dr. Atluri believes that the quality of a person's dental care depends strongly on their relationship with their dentist in Arlington, which is why she works hard to truly connect with everyone who comes to see her. While caring for her dental patients, she is committed to giving 100% of her attention, so all dental patients feel truly valued and catered to. Whether you're coming in for a routine dental checkup, modern dentures , or emergency dentistry , she is looking forward to helping you smile!
Meet Dr. Atluri
Tour Our Dental Office
Fresh, Modern & Comfortable
Our dental office in your area features a warm but contemporary design that speaks to our quality while making sure it suits people of all ages. We know you'll be proud to call it your dental home, and you can get a quick virtual tour by clicking on the button.
Tour the Office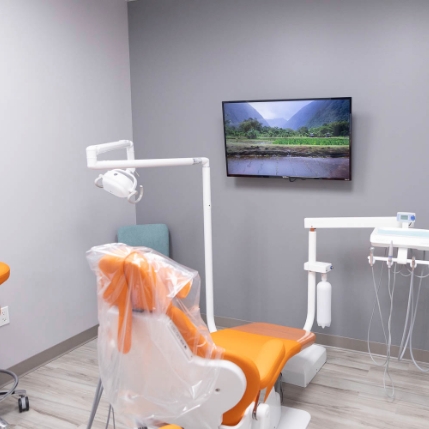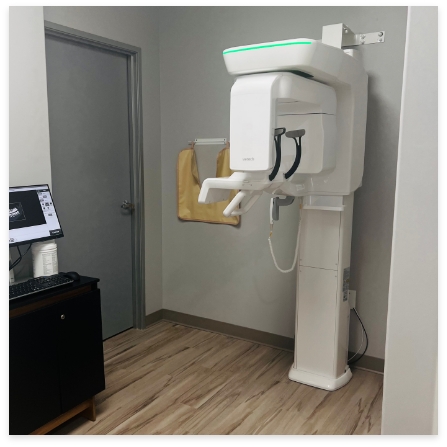 Dental Technology
The Forefront of Dentistry
When choosing a dentist near you, you'll want to take the level of technology at the dental office into account. Dr. Atluri knows that in order to provide the most accurate, efficient dentistry treatments possible, it is important to stay up to date with the latest advancements. From low-radiation digital X-rays for preventive dental care to detailed CBCT scans and digital impressions for restorative and cosmetic dentistry , our state-of-the-art tools make the processes of planning and performing dental treatment much more straightforward and can save you quite a bit of time.
Flexible Dental Care Options
We are here to make paying for your dentistry treatment as simple as possible,
providing several options to meet the needs of all our dental patients.
1
Dental Insurance
Checker
Curious if we take your dental insurance? Quickly discover with this easy form.
Success!
We're a preferred provider
with your dental insurance!
Your checkup and cleaning will be covered! Request an appointment to have a friendly member of our team get back to you with more information.
Request Appointment
We take your dental insurance!
While we are not a preferred provider with your insurance, there is a 90% chance your checkup and cleaning will be covered! Request an appointment to have a friendly member of our team get back to you with more information.
Request Appointment
2
Payment
Options
Spacing out payments over several months is possible with financing through CareCredit, often with little-to-no interest.
Learn More
3
No Dental Insurance?
We have you covered.
Our in-house dental plan allows you to save on preventative dental care, restorative dentistry, and much more.
Learn More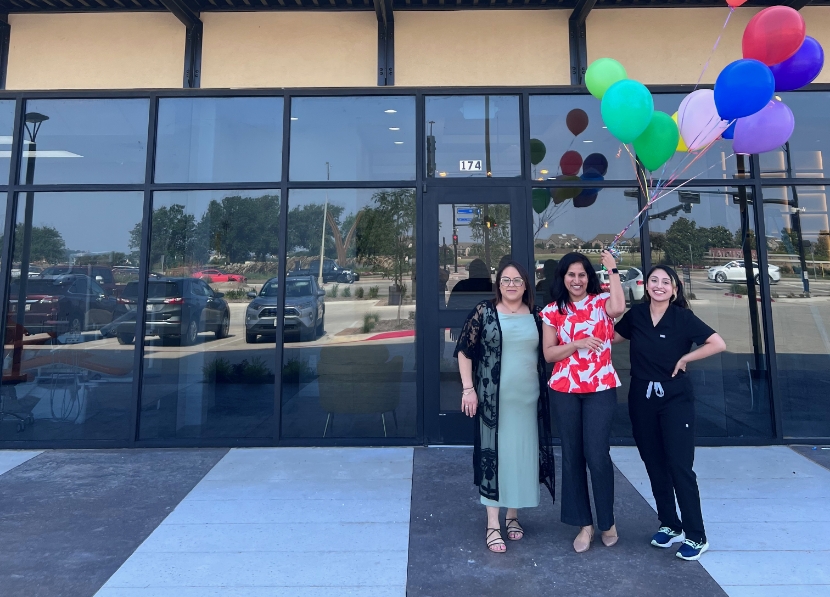 A Viridian Dental Practice
Why We Chose This Community
Dr. Atluri decided to build her dental office from the ground up in the Viridian community because it immediately felt like home, and she wanted to create a place where local families have easy access to the gentle, modern, and personalized dentistry they deserve.
Dental Reviews
How Did We Do?
Frequently Asked Questions
Whether you've visited our office before or are still thinking about scheduling your first appointment, we welcome your questions! You can always call our office during our regular business hours if you want to know anything. For patients who would like to look for answers on their own first, we have provided the following FAQs. We hope the information here aids you in caring for your smile.
How Much Does It Cost to Get a Tooth Pulled Without Insurance?
Like many dental procedures, the cost of a tooth extraction depends on which practice you go to and where it's located. Other important factors include the number of teeth being removed and whether the extraction is simple or surgical. If you look at the fees for tooth extraction in the United States, the average is somewhere in the range of $150 to $400.
Generally, dental insurance will help pay for tooth extraction. We're in-network with many popular dental insurance plans. If you have an in-network provider, you'll generally be able to save more on extractions and other procedures.
How Do I Get Emergency Dental Care?
Surprisingly, the ER isn't necessarily your best choice for dental emergencies (unless there's some life-threatening issue such as a jaw fracture). Many ERs don't have a dentist on staff, nor do they have the right equipment for handling damaged or knocked-out teeth.
Our practice can make arrangements to see you as soon as possible if you need emergency dental care. When you call our office, we'll ask about your symptoms, give you first-aid instructions to keep your smile safe, and schedule a time for you to come to our office. We can put together a plan for stopping your pain and repairing any damage that has been done.
How Many Dentists are in Arlington, TX?
There are approximately 50 dentists in the city of Arlington. This can naturally leave you wondering how to figure out which one is the best choice for your family. The key is to look at what makes a dentist stand out. For example, Dr. Atluri is able to treat patients of all ages, which means you can have your entire family seen at a single dental practice. Additionally, we offer Saturday appointments, which is good news for those who might otherwise have trouble finding room in their schedule for dental appointments.
What Do You Do If You Can't Afford a Dentist?
The value of dentistry lies in its focus on prevention. Many dental issues, such as cavities, do not heal on their own; if you want to stop them from turning into major threats to your oral health, you should have them addressed quickly. As such, it's important to explore any available options that could help you pay for dental care.
Any patients that don't have dental insurance can sign up for our in-house membership plan. We offer both adult and child plans that cover basic preventive care and also allow you to enjoy 20% discounts on specific treatments. You can also sign up for financing via CareCredit or SunBit. Reach out to our team if you're interested in learning more.
Conveniently
Located Near You
Looking for a Delta dentist near you ? Need root canal treatment to restore a damaged tooth? Want to make your dream smile a reality with veneers ? You'll find our dental office at the end of Viridian Park Ln where it runs into N Collins St. We're not too far from Viridian Elementary and Children's Lighthouse of Arlington. We're also right next to Viridian Lake Slope Park and are hard to miss! You can find us just by clicking on the map, or you can always give us a call.